Since the pandemic hit, and nobody couldn't leave the house, couples had to resort to dates at home. They weren't as fun as outdoor or social dates would have been, but since allocating time is very important for a couple's relationship, we all had to make do.
Actually dates at home are not a thing only during a virus outbreak. I'm sure parents can definitely attest to that. If the baby is too small, or you don't have enough resources to pay for a babysitter, you end up having "dates" before bedtime, on the couch, or whenever you can.
Fast forward to today, Valentine's Day is just around the corner and you're probably looking for Valentine's Day date ideas at home. You're not the only one, trust me.
Dating and spending time together was one of my concerns ever since I started dating my boyfriend. I think it's very important to allocate time and attention to your partner for the relationship to work.
Moreover, down the line, as the years go by, dating becomes even more important, since it's easy to lose yourself to the daily grind, and "forget" about the relationship. Does this ring a bell? Do you feel like you got lost along the way, especially in the last few months?
If so, it's time to fall back in love. It's time to date your partner again! Why not this Valentine's Day? It doesn't matter if you or your husband don't celebrate it, you can still use it as an excuse.
When it comes to Valentine's Day date ideas at home, the best (and worst) part of it is that you are limited to one space: your house (and garden, if you have one). So you can stop worrying about the "where". Instead, you should focus on the "what" and "how".
When it comes to dating, most associate it with two main words: "food" and "fun".
Food wise, since you will be in your own environment, you can choose takeout or cook the meal yourselves.
As for the Fun part, this is where creativity (or a cool blog post about Valentine's Day date ideas at home) comes into play.
I suggest to not stress too much about it. Just make sure you have all the ingredients for it (be it dinner, cocktail night, snacks, etc.) The fun part will be figuring it out the rest together.
So let's get to it. Let's plan a fun date night!
Here are my Valentine's Day date ideas at home:
Movie night
If you're movie buffs or want to go the stupid easy route, choose Movie Night. Order takeout, make some popcorn and get some beer and/or soda, and cozy up together in front of the TV. I recommend choosing a comedy or an action-packed film.
For example, here are some comedies on Netflix: We're The Millers, Set it up, Murder Mystery, Eurovision, Jumanji, Spenser Confidential.
If you want an Action-packed movie, you can go for 6 Underground, Triple Frontier, Baby driver, John Wick, Extraction, or any Marvel movie (I recommend Captain America 2: Winter Soldier and Thor Ragnorok).
Game night
This could be a great idea if you want to relax, have fun, and forget about your worries. Games, in this case, can be whatever you and your partner enjoy:
Board games
Video games
Puzzles
Twister
VR
Card games
Miniature golf
Bowling, and so on.
For example, my boyfriend is an avid board game player, so we have at least 2 nights a month where we play. After dinner, he sets up the game, I bring the Cuba Libre and the chips.
Tip: Definitely have some snacks on hand, it will make the experience better, in my opinion.
Travel Theme
This is one of the cutest Valentine's Day date ideas at home I've ever seen. I got this idea from a YouTuber who organized an Italy themed night for her and her roommates during quarantine.
I plan to do this idea for the upcoming Valentine's Day, with Mexico in mind. We will make some homemade nachos and prepare some Cuba Libre for the two of us. While we wait for our order of tacos and enchiladas to be delivered, we will put some Mariachi and Mexican pop music on. Can't wait!
Play 36 questions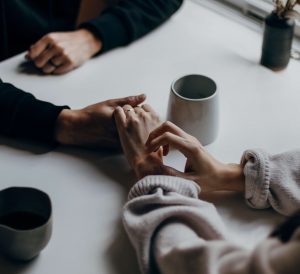 If you're looking for a deep and thought provoking Valentine's Day date idea, you can try answering the 36 questions that lead to love. It's based on a study made by psychologist Arthur Aron which explores the idea of falling in love after answering only 36 questions.
If you're curious about 36 questions, click here for more info.
Self-care night
This is a must if you're feeling very tired and stressed. Or if you really enjoy pampering yourself (not only you, but also your partner). You could set up a bubble bath and some calming music, then bring some champagne or wine glasses to the bathroom and relax in the bathtub for at least half an hour. After that, you can take turns giving massages. Sounds divine, doesn't it?
Cocktail hour
If happy hour is part of your daily routine, try to mix it up, and prepare other cocktails. Find 5 famous cocktail recipes online and get the ingredients beforehand. On date night, set them all up and make the cocktails together. If you really want to have fun, make two of each. If you can't handle it, just one of each recipe will be enough.
Cook together
When it comes to easy Valentine's Day date ideas at home, nothing beats cooking dinner. Some probably do it without actually calling it a date, but it is. You are both spending time together, cooking and talking. Ideally, with no kids around, and with no deadline in mind (like "dinner has to be ready by 6").
I recommend you find a recipe you've always wanted to try and make it together, be it burritos, paella, steak or even carrot cake (baking counts, too).
Backyard Dinner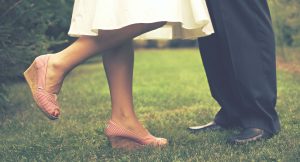 Obviously, this is applicable only for couples who have a backyard and for those who live in a warmer climate. But if you live down South and have one, try organizing the fun outside. A little candlelight dinner, some blankets, if necessary, a bottle of wine, and a tasty meal. I wish I could do this right now, but my climate is harsh and I couldn't possibly relax outside. If you can, I highly recommend a backyard dinner or lunch, it also helps that you get some fresh air.
So that's it, those are my Valentine's Day date ideas at home! What do you think! What sounds the best? Which would like to implement this Valentine's day? Let me know in the comments!
Oh, and if you're looking for Valentine's Day Gift Ideas for Him, check out Mimmie's article on DailyChristmasInspo.com, she has a great selection!
P.S. Extra recommendations for Gifts Ideas for Men, no matter the occasion!