The morning beauty routine is vital for most women. Some wake-up at 5 am and do at least 10 things before starting work. Others wake up ten minutes late, brush their teeth and hop in the car.
Me? I'm somewhere in the middle. I can't fathom waking up so early, but I am never late and I like to make sure I am ready to walk out the door….physically and mentally. I don't rush things, because I already have a set routine that I've been doing for a long time, and it works for me.
I won't go into all the details (there's a time and place for breakfast routines, or outfits of the days), but today I want to talk about my morning beauty routine. It's quick, simple, and most importantly, it makes me feel put together and ready for the day.
It doesn't involve a lot of products, because otherwise I feel my face has too much product on it and I'm….overdressed, if that makes any sense?! Plus I want to save time (more sleep, less time in front of the mirror).
So here is my quick morning beauty routine:
Wash my face and brush my teeth.
First thing I do in the morning is get up, go to the bathroom, pee, then wash my hands, face and teeth. Every day. After that, I feel ready to face the day, without feeling icky or too sleepy. Interesting how water wakes me up the morning, but also calms me down in the evening, when I take a hot shower.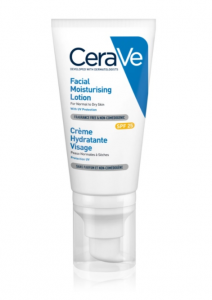 2. Moisturiser with SPF.
I start my actual beauty routine by applying a moisturizer with an SPF in it. As you might know, SPF is extremely important for maintaining healthy skin. And of course, vital for reducing the damage of the sun on it. In order to save time and minimize the quantity of products I apply to my face, I use something like CeraVe AM Facial Moisturizing Lotion with Sunscreen (Broad Spectrum SPF 30 Sunscreen)*. It's cheap compared to other brands, easy to find, has a nice texture and it's also a great base for my foundation.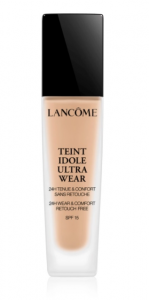 Foundation.
This can be medium coverage foundation or a BB cream. If I'm going to work, it's definitely the first option. If I'm just going out to run errands or meet a friend on weekends, I usually go for a BB or CC cream. I've been using the Teint Idole Ultra Wear Foundation in 010 Beige Porcelaine for at least a year and I love it. It lasts almost all days and it blends in beautifully. It's a bit on the pricey side, but I think it's definitely worth it.
Mascara.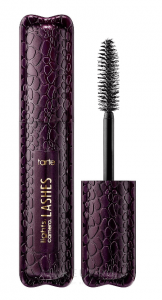 If you're not a fan of foundation and just need one make-up item, definitely go for Mascara. It brightens your eyes and makes them larger. (especially important during Covid-19 times, when you have to wear a mask). I'm not particularly picky about my mascaras; right now I'm using Tarte Lights Camera Lashes and I like it. But I am on the lookout for a new mascara. I can never find one that actually gives volume AND curls my lashes. That's actually my biggest problem: my eyelashes are not curled and I cannot do it myself, no matter how much I try.
Brows.
This step isn't mandatory, but it's a great way to give structure and definition to the face. I always feel my face look better and more put together when I use a brow product. Since I recently ran out of my usual Anastasia Beverly Hills Brow Wiz, I've been using a dark brown eyeshadow and it works great.
Optional: Setting Spray.
On days I know I am extra busy (or I have to wear a mask), I use a setting spray so that my foundation stays on as much as it can. I recommend the Urban Decay All Nighter Long Lasting Makeup Setting Spray. It sets the make-up and it has a great spray bottle (it sprays evenly, unlike other brand bottles I've used).
So this is my morning beauty routine. Simple, with few products and I'm usually done in maximum 10 minutes (with washing and brushing).
What is your morning beauty routine? Do you use more products? Or no products at all? Let me know in the comments!
*This post may contain affiliate links, which means that I may receive a commission if you make a purchase using these links, at no extra cost to you. As an Amazon Associate I earn from qualifying purchases.