When it comes to gift ideas for board game lovers, I'm pretty much an expert. My partner is one. He has been for years, and is now the proud owner of an IKEA storage system full of board games (and miniatures, but that's a different discussion).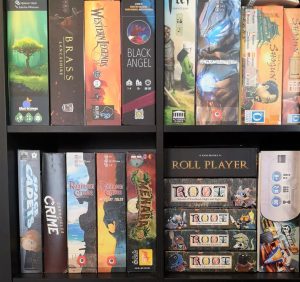 That's why I know a lot about what he likes and dislikes in terms of board games. Most of my presents to him (birthday, Christmas) are to cater to that need. And he always loves them more than the usual t-shirt.
Down below I've compiled a list of gift ideas for board game lovers. So if you have no idea what to get him/her, this list is a great start and I hope it helps. Some, I've actually bought myself. Others are on my list for the future.
So, what to get someone who loves board games? Well, let's see:
1. Board Games.
This is a no-brainer, obviously. But you probably don't know as much as he/she does, so you don't know what to choose. 
Then you have two options.
One, straight up, ask them what board game they want. That way, you know he/she will love it. I honestly recommend this option, board gamers can be very picky. Suggest him to make a wish list, I'm sure he can't wait to write down his dream purchases, and he probably already has at least 5 in mind he wants to have.
Two, find out his favorite games and try to find similar options online.
Let's say, for example, he loves City Building games, and all he plays is Le Havre with his buddies. You could go on Google and look up City Building board games.
OR you could go to boardgamegeek.com and research, in the categories section, City Building Board Games. Click on see all games, and then you have a list of over 1600 games to choose from. If you're still unsure, filter them by Rank and go through the first 10-20 games.
ATTENTION: always double check the board games he/she already has, you don't want to buy something he already has.
This is a fantastic gift idea for board game lovers who have meetups or get together in different locations to play. My partner, for example, has Friday night as Board Game night (even before we started dating). And he always likes to go with at least 4-5 games, as do the others, so they have where to choose from.  
A board game bag would be perfect. And you know that's funny? The best bag is not found under "board game bag" in Amazon, it's actually….a drum bag. As the instrument. Weird, I know, but trust me, it has the best reviews (just check the dedicated section on Amazon). Here it is*.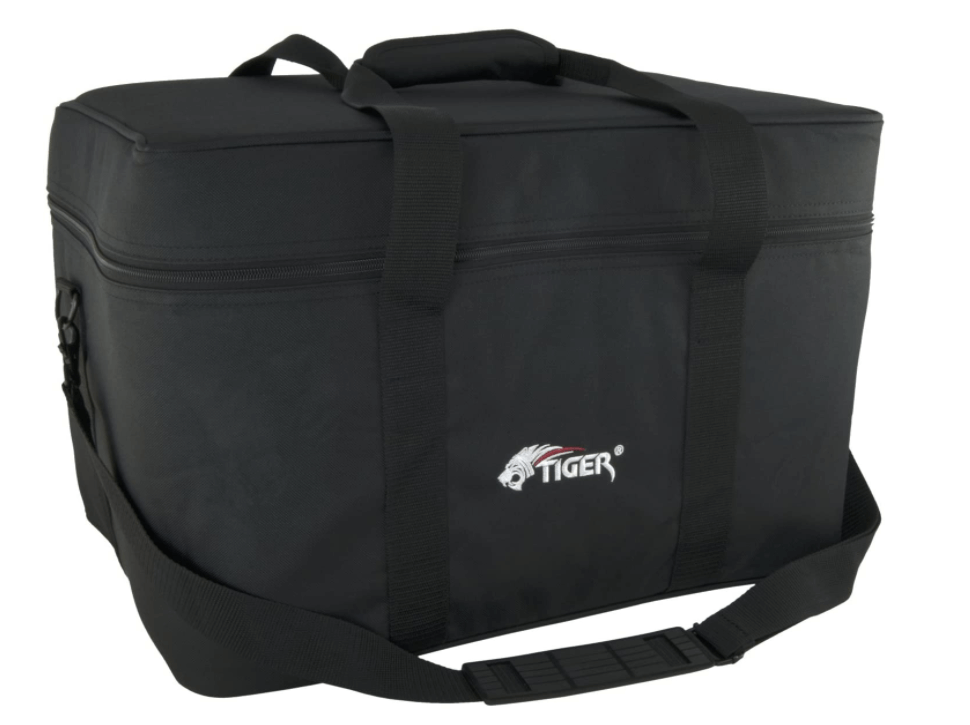 My partner was so happy when I got it for him and he uses it all the time. Definitely check it out!
3. Dice Tray.
You can find a lot of them on Amazon. Personally, I bought mine from a shop in Spain, coincidentally, because I was looking for a personalized one, and the ones on Etsy I found had very high shipping fees or only accepted PayPal.
So I recommend going on Etsy (or Google), typing "personalized dice tray" and getting him one. With his name, nickname, a quote ("roll the dice") or favorite franchise on it (the logo to Lord of the rings, for example).
Here are some examples of personalized dice trays on Etsy.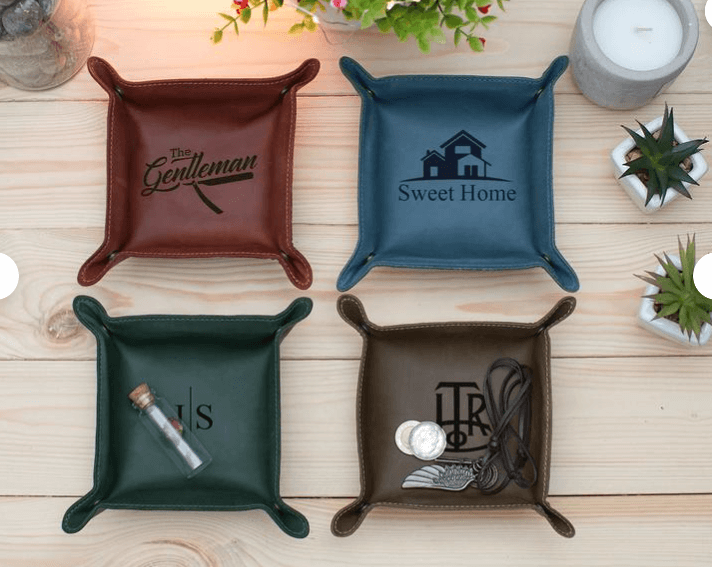 4. Playmat.
You might think this is unnecessary (join the club, this was my initial reaction), but you obviously don't know anything about board games 🙂 Just kidding. 
Basically, playmats are neoprene pieces of material with anti-slip underlay that provide protection for cards and accessories during gameplay.
Here are some playmats examples on Amazon – make sure to check the size of it, you don't want to get him a small one. 
5. Iron dice.
This is something I found on Etsy whilst looking for board games accessories.  They're not better than normal dice, but they are definitely cooler. I think most board gamers would like it, it makes the experience more interesting. Here are some examples of iron dice on Etsy. 
You could try pairing this item with a personalized dice tray, that would be a great and thoughtful gift idea.
6. Card holders.
This is one of those items that are not necessary or for everyone, but I thought it would be a good idea to throw it in here. Maybe there are people who would appreciate it. It could definitely work for board games with a lot of cards to hold (like Ticket to Ride, Abyss, Root, Arkham Horror The Card Game or Cry Havoc). 
I would recommend getting wooden card holders, like this one or this one.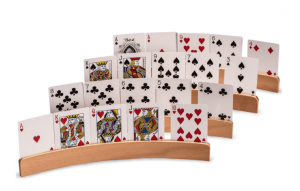 7. Expansions.
Most board games out there have expansions. When I asked my boyfriend to explain in lay terms what an expansion is, he said "Have you ever wanted more stuff for your stuff?" 🙂 He made me laugh. Anyway!
Basically, an expansion is a continuation of sorts of the game, or an introduction of new elements. So a board game could have an expansion with more characters, or one with more cards, or one with different storylines. It depends.
If he likes a certain game, see if it has expansions and get him one. (if, of course, he doesn't already have it).
For example, Flamme Rouge, which is, basically, a game about a bicycle race, has an expansion that adds Meteo elements to it, and one that adds obstacles on the track.
8. Gift Card.
This is a no-brainer, and probably the quickest way to get out of the situation. Just get him a gift card to Amazon. Or better yet, to the store he usually buys board games from, I'm sure he has his favorites. 
So here they are: gift ideas for board game lovers. I hope you get cool ideas from it.
If you have a friend or significant other who is an avid board game player, what have you gotten them in the past? Let me know in the comments!
p.s. Here are some extra gift ideas for men, if you don't want to get him board games!
*This post may contain affiliate links, which means that I may receive a commission if you make a purchase using these links, at no extra cost to you. As an Amazon Associate I earn from qualifying purchases.