Have you reached a point where you think you have TOO MUCH STUFF? Do you walk around the house writing mental notes to declutter your drawers, and your pantry, and the closet, and so on?
Then it might be time for a home declutter. A big, organized, but messy home decluttering process will help you get rid of things you don't need or want anymore. 
I'm here to help. I will show you how to declutter your home in order to clear up space and make your house feel cleaner, more organized and a more welcoming place.
In order to declutter your home, you need to sit down and plan your steps.
Here is how to begin decluttering your home: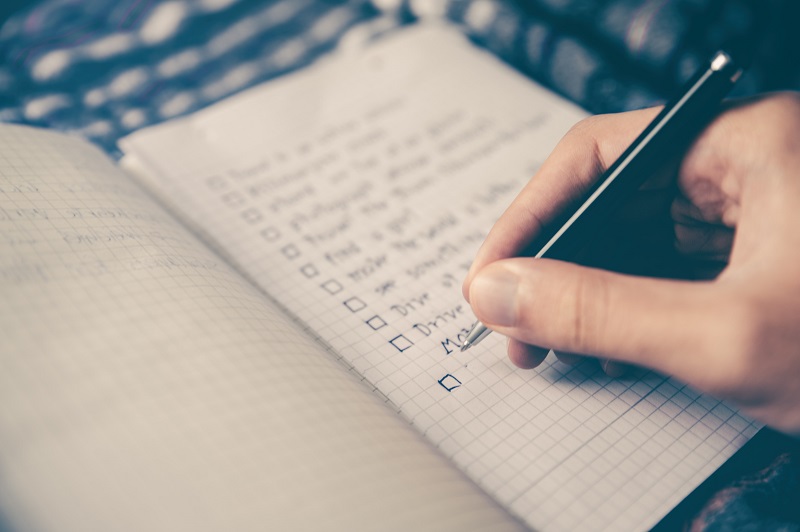 Start by writing down each room of your house. This will ensure you won't forget any part of the house. Master bedroom, kids room 1, kids room 2, kitchen, pantry, laundry room, and the list continues.
Then write at least one area that can be decluttered in each room. For the bedroom, you might write down nightstand drawers and decor. For the bathroom, it will probably be the place where you store all your hair, skincare, make-up and so on. The pantry can be a room aka project in itself. Either way, I am sure you can definitely find something to tidy and declutter in every room of your home.
Step 3 is to add the decluttering process in your daily schedule, by scheduling one room at a time. So let's say you realize you have a free hour on Tuesday, and a Thursday evening off. Plan to do the bathroom cabinet on Tuesday, and the pantry on Thursday night. That way, you won't feel overwhelmed by the amount of things you need to get through and clear out. You might need more time and that's totally fine. If you can't finish the bathroom clear out on Tuesday, continue it on Thursday. And then go down the rest of the list. 
Clear mindset and no distractions. Go into the process with a clear objective in mind and give yourself deadlines and rewards. Treat it seriously and make sure you are not distracted from the task in hand. Put your phone on silent, make sure the kids are busy or not home, and get to work. 
How to declutter your home: The actual process of decluttering your house
Let's say the first room on your list is your bedroom.
Before actually starting, tidy the room so you have enough space to move around and organize. 
Choose a small area or corner and start getting things out. If you're going for the nightstand, pull out one item at a time, and ask yourself if you still need it. If the answer is NO or you're unsure put them in a separate pile (on the floor or on the bed). Continue the process until there is nothing left in the drawers. 
After the area is cleared, wipe the surface down and put back in the things you are keeping. Not only did you declutter, but you also now have a clean and organized space. 
Then go through the separate pile and put away the things you don't want anymore in bags. They need to be cleared out and they need to be out of sight. Don't know where to throw them or what to do with them? More on that later, keep reading. 
Don't start another corner or area of the room before clearing out the current pile. If you leave them there, it will get messy, you will get overwhelmed and you will quit. Be organized and tidy up after yourself before starting a new task. 
Next area! Continue cleaning the room until you feel everything in it is needed, frequently used or has a very important sentimental value. 
And that's about it! It really isn't that complicated. Most people dread it and don't do it or postpone it indefinitely because
They don't really want to get rid of their stuff;
Most people are too lazy / They don't work that hard to get it done;
Some prioritize other tasks;
Most are easily distracted by other things and don't finish the process.
People actually don't know what to get rid of.
If that last point hit home, I'm here to help.
So how to know WHAT TO THROW AND WHAT TO KEEP?
If you want to know how to declutter your home in order to clear up space, you might not like the answer. You need to be ruthless when it comes to getting rid of things.
So when you're in the process of decluttering your house, take one item at a time and ask yourself the following questions:
Do I frequently use it? If YES, keep it, if NOT, consider the following questions.
Do I use it rarely, but I need it for specific moments? (like glue, or matches, hammer)
Do I need it? This might be the hardest question to ask yourself. Do you actually need the thing? Is the 1 year old magazine in the living room cabinet still useful to you? Do you still wear or even fit in that denim skirt you had in highschool? The answer to most questions, actually to most things you are unsure about is probably NO, you don't need it, so YES, you can throw it out.
Is it functional? If the answer to this is NO, definitely declutter it, you shouldn't keep broken things that you cannot use.
Do I still want it? You might encounter things that were useful to you in the past, but that you don't need anymore. Like books you don't want to re-read or keep. Or clothes that don't match your style anymore. Same with decor items, maybe you're out of the farmstyle phase. If you are, and don't need the items anymore, get rid of them.
I'm sure there are more questions you can ask yourself, but when it comes to how to declutter your home, these are the essential ones.
To help you out, here are some items you can definitely declutter:
Empty bottles / packages. (empty bottles of shampoo or perfume)
Non-functional electronics. (broken phone, earphones that don't work anymore)
Expired products (make up, medicine, food, etc)
Clothes that don't fit you anymore.
Old magazines and notebooks you don't need or want to keep (for sentimental value)
Clothes you haven't worn in over two years and probably won't ever again.
Home decor you haven't used in a while and don't plan to in the future.
Random small items you keep in your drawers, bag, car, nightstand, etc, and don't regularly use (like old receipts, expired lip balm and so on)
What to do with things you are throwing out?
If you've reached this point, congratulations, that's a big deal.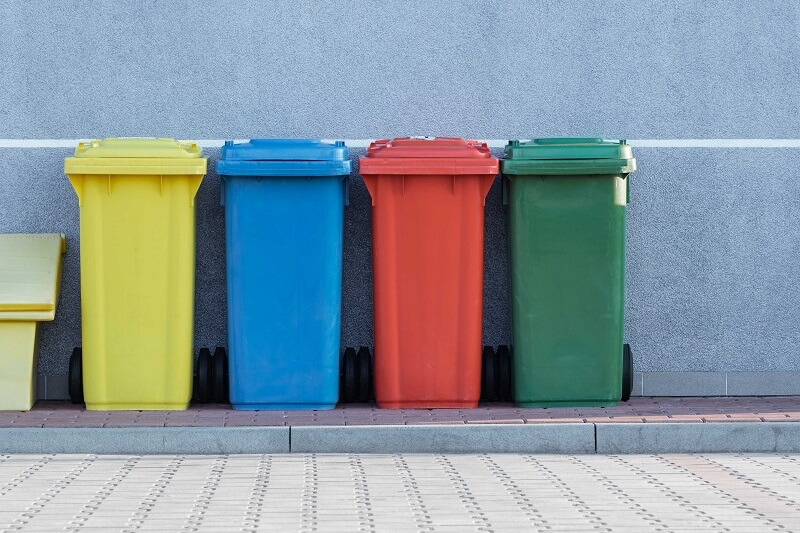 If you find yourself with bags and bags of stuff, here are your options of actually decluttering them:
Donate them to charity. Please donate only things you would use yourself, but don't like anymore. Do not donate broken, ripped, filthy items.
Give them to family and friends. The rule above applies here, as well.
Throw away in the garbage. It's time to get rid of them for good.
Recycle. Paper, aluminum, glass, even electronics can be recycled.
Sell on Facebook Marketplace or in Yard Sales. Might make some nice money out of it.
So here we are. This is how to declutter your home to clear up space. I hope you got some valuable tips out of it and I can't for you to declutter your house in the next few weeks. You're going to feel so much better after it!
Good luck!
P.S. If you want to know How I Declutter My Closet Twice a Year, check it out!